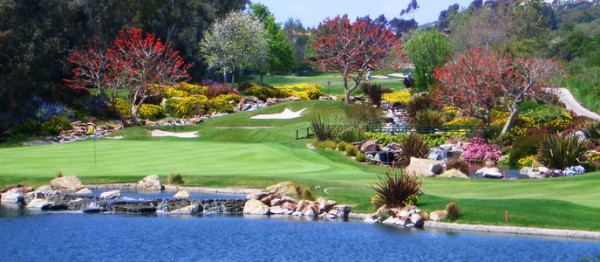 Since 1992, we have been planning golf events in the San Diego area.
At SDGE we specialize in all types of golf outings and events — large and small. We can arrange individual and group tee times up to six months in advance of your event and handle any size of golf tournament that your organization desires.
Special Services
We can arrange transportation to/from the golf course from any location in Southern California, celebrity and professional entertainment, awards, rental equipment, photography/video, full catering for food and beverage and any other special requests you require.
Prestigious Golf Course Access
We have access to 22 San Diego County's most prestigious golf courses. This means that you can hold a golf event at a locale, time and cost that meets your specific needs. And, we provide competitive pricing equal or below any competitor.
We can also confirm tee times at a variety of private courses for selected clients before or after your main event…no one else in San Diego can make that offer.
Our Clients
Nike
IBM
Footlocker
Nissan
American Airlines
Wheaties
Taylor Made
San Diego Better Business Bureau
The NFL
Toyota
Pizza Hut
General Motors
Chick-Fil-A
Ford
Sports Illustrated
Fedex