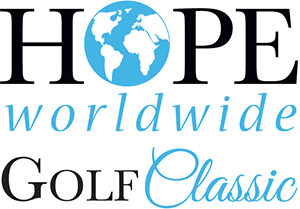 Friday, September 28, 2018
Steele Canyon Golf Club, Jamul CA
DAY EVENTS
12:00PM · Check-in
1:30PM · Tee time
Dinner and Awards to follow. Be sure to stick around for the great auction and raffle prizes.
WELCOME! We are pleased to invite you to participate in HOPE worldwide's Golf Classic!
HOPE worldwide's vision is to bring hope and to change the lives of the world's most poor, sick and suffering. HOPE worldwide is an international charity that mobilizes the compassion and commitment of dedicated volunteers and staff to deliver sustainable, high-impact, community-based services to the poor and needy. Around the world, we provide medical care, child development and disaster response for thousands of families in need.
Proceeds from this event will benefit HOPE worldwide's Global Mission which provides the foundation of resources to help more than 1.5 million people annually and strengthens vital programs in over 60 countries through a global network
of love and compassion.
Your support helps HOPE worldwide deliver quality outcomes for those in need on every inhabited continent. Join us as we build a community of hope that brings together business and community leaders for positive social impact.
Click here for more information about HOPE worldwide